Publications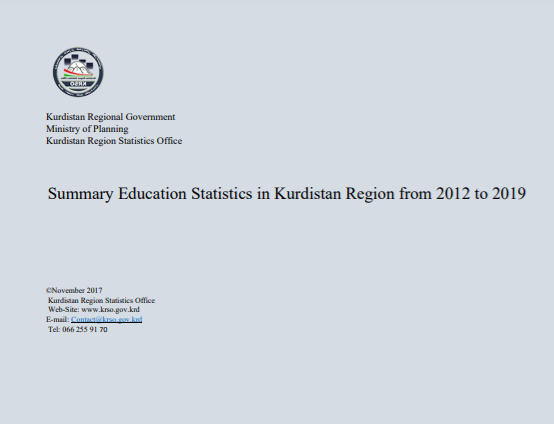 Summary Education Statistics in Kurdistan Region from 2012 to 2019
29 June 2021
---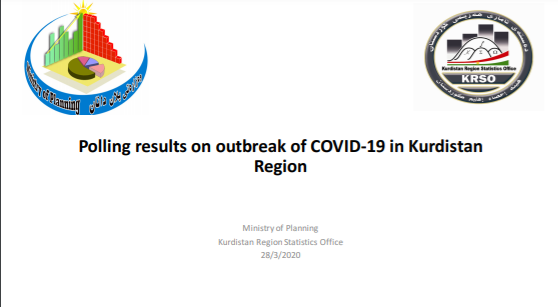 Following the outbreak of COVID-19 and recording several cases in Kurdistan Region's governorates, under supervision of ministry of planning, Kurdistan region statistics office (KRSO) carried out an online poll to get public opinion about the situation and how is handled by the government. This poll is anticipated to provide helpful data which government can use to plan for taking further steps towards controlling COVID-19. The polling started on 24/3/2020 and lasted 48 hours.
29 June 2021
---
In 2012 and 2013, Kurdistan Region Statistics Office (KRSO) within the ministry of Planning in cooperation with RAND Corporation, prepared two reports named "following up socio-economic monitoring report in Kurdistan region" consisted of many indicators. These indicators were selected from a number of surveys carried out in 2011, 2012, and 2013.
29 June 2021
---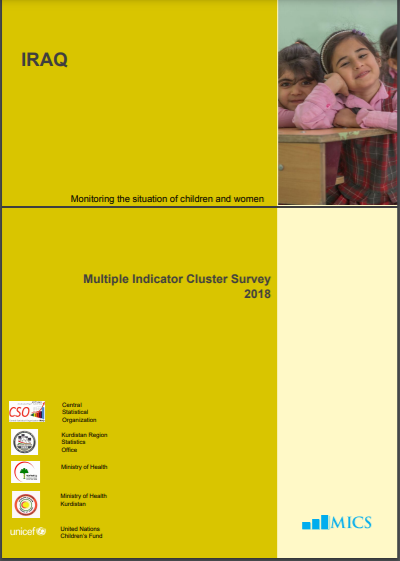 The Iraq Multiple Indicator Cluster Survey (MICS) was carried out in 2018 by Central Statistical Organization (CSO) and the Kurdistan Region Statistical Office (KRSO) in collaboration with Ministry of Health, as part of the Global MICS Programme. Technical and financial support was provided by the United Nations Children's Fund (UNICEF).
29 June 2021
---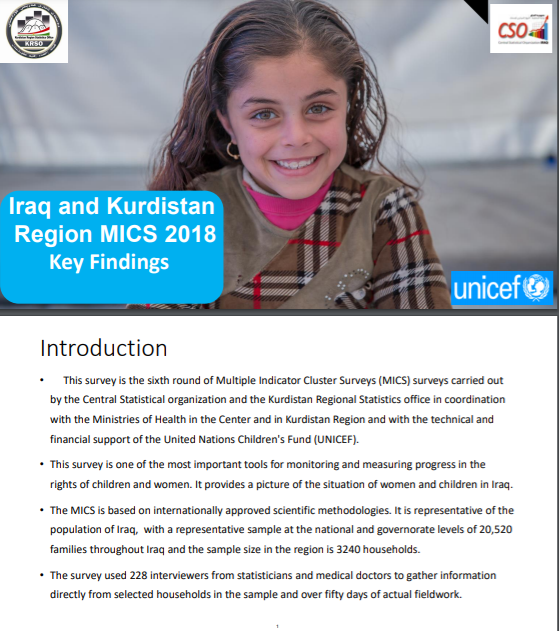 This survey is the sixth round of Multiple Indicator Cluster Surveys (MICS) surveys carried out by the Central Statistical organization and the Kurdistan Regional Statistics office in coordination with the Ministries of Health in the Center and in Kurdistan Region and with the technical and financial support of the United Nations Children's Fund (UNICEF).
29 June 2021
---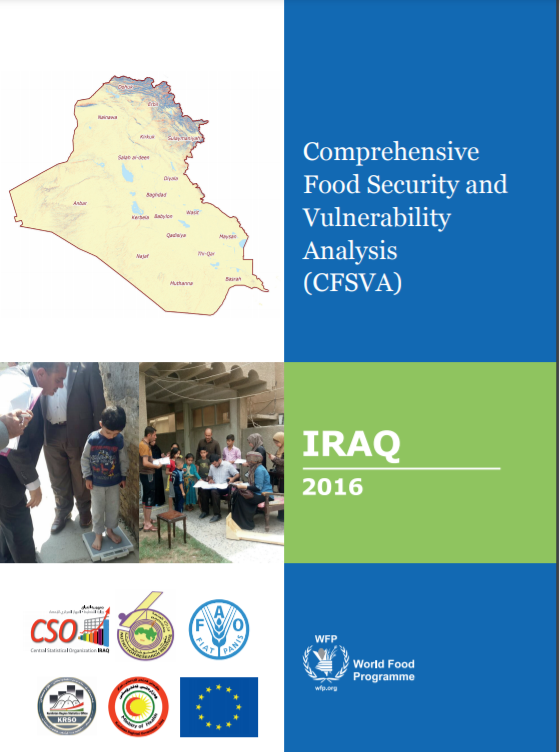 With direct technical and financial support from Wold Food Programme (WFP), the Central Statistics Office (CSO) at Ministry of Planning and Kurdistan Region Statistics Office (KRSO) at the Iraqi Kurdistan Region Ministry of Planning, and in coordination with Nutrition Research Institute (NRI) at the Ministry of Health, and the Kurdistan Region Ministry of Health, have implemented the Comprehensive Food Security and Vulnerability Assessment (CFSVA) for the year 2016.
29 June 2021
---
Iraq was plunged into two simultaneous crises in the second half of 2014, one driven by a sharp decline in oil prices, the other, by Islamic State militants. Since June 2014, crude oil prices per barrel have fallen from around 112 USD to 97 USD in September and 62 USD by December.
29 June 2021
---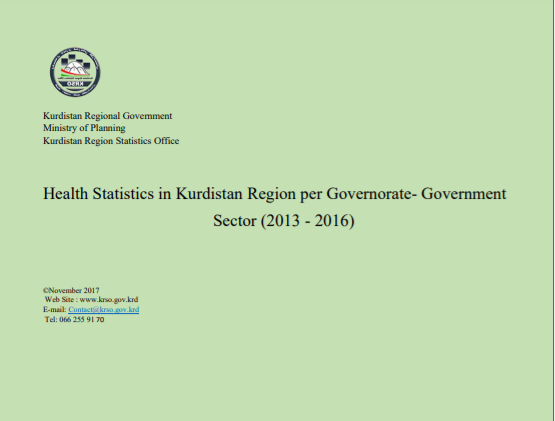 Health Statistics in Kurdistan Region per Governorate- Government Sector (2013 - 2016)
29 June 2021
---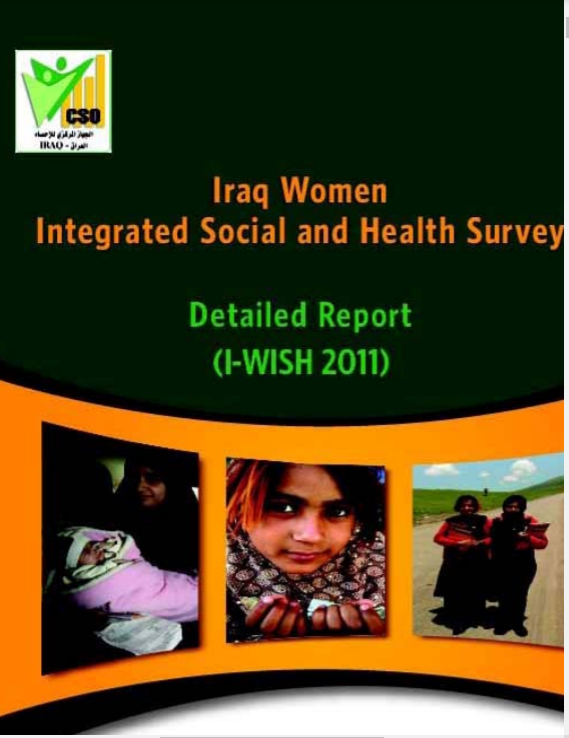 All statistics presented in this report are extracted from the data collected from the surveyed households within Iraq Women Integrated Social and Health Survey (I-WISH), except the population pyramid which was based on data collected during listing and numbering conducted in 2009 within the preparations for the population and housing census 2010.
30 June 2021
---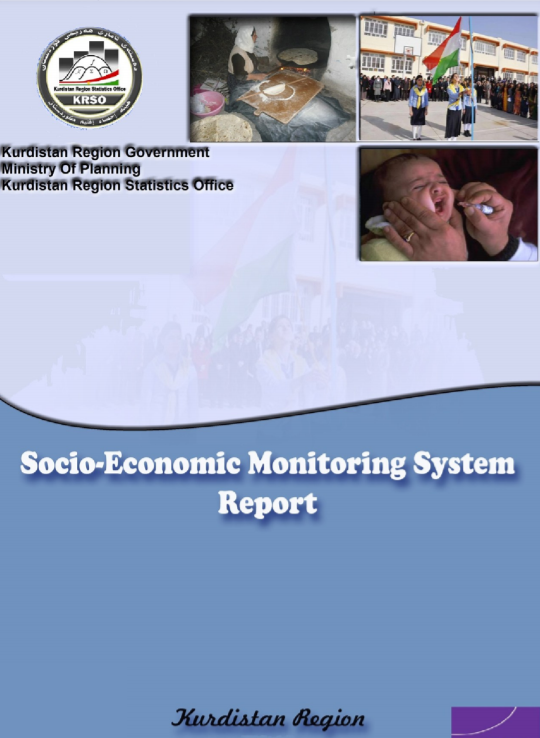 Following the first report of Socio Economic Monitoring Survey (SEMS) which was released in 2013, Kurdistan Region Statistics Office (KRSO) released the second report of SEMS in 2014.
30 June 2021
---
---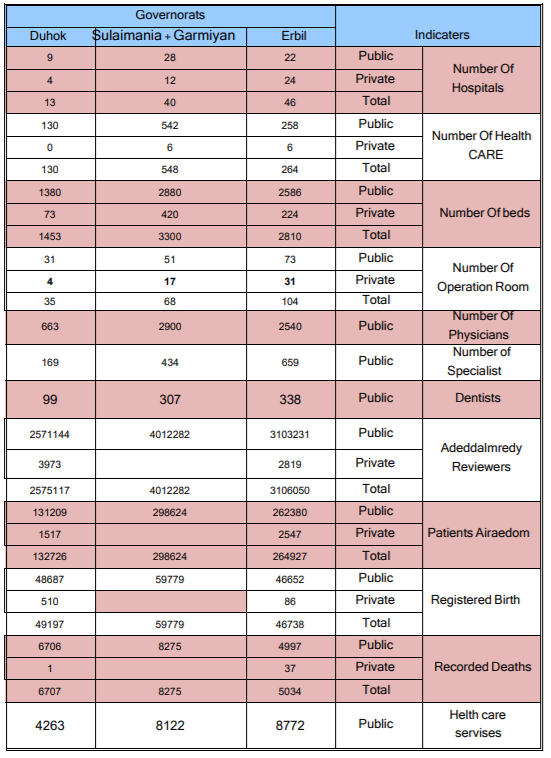 ---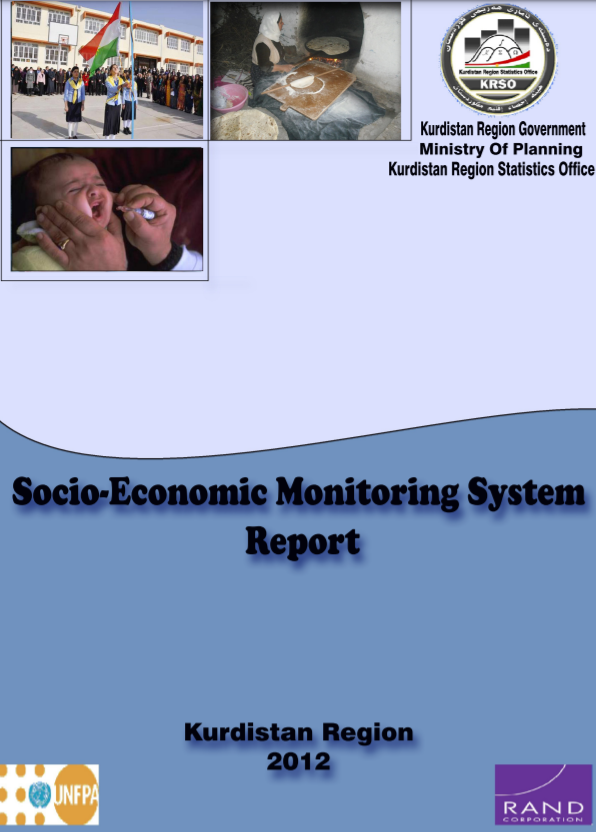 ---
---