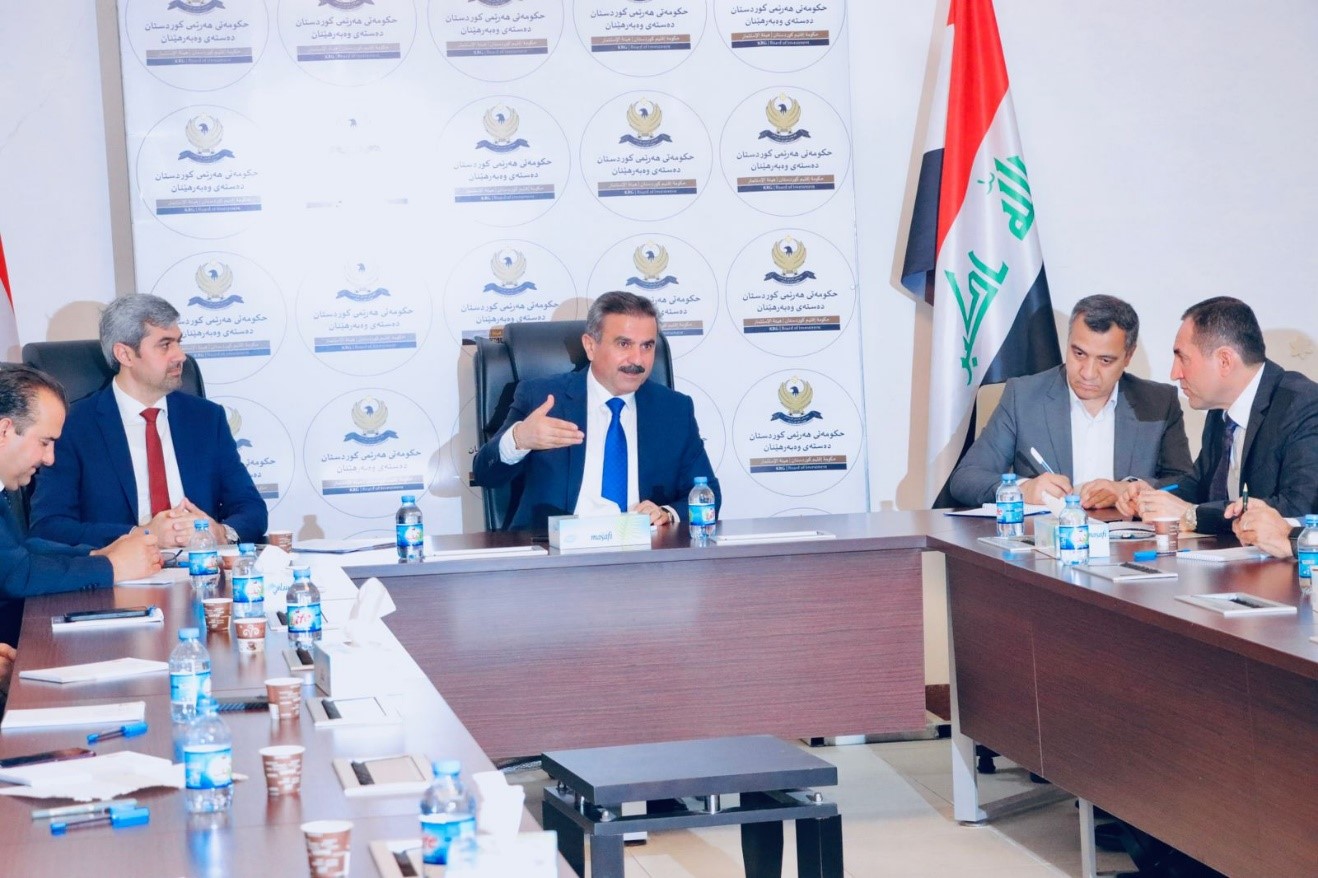 Under the supervision of Dr. Muhammad Shukri, the head of the Kurdistan Region Investment board, a meeting was held between the board and the Kurdistan Investors Union on Tuesday 16/5/2023 with participation of representative from KRSO and the director general of research and information from the investment board. The meeting was held at the suggestion of the investors union aiming to follow up and discuss the investment situation and the labor market in Kurdistan region.
After listening to the participants' opinions about the obstacles in the field of investment and labor market in Kurdistan region and the reasons behind them, it was decided to form three special sub-committees in the three governorates of Erbil, Sulaimani and Duhok to identify and discuss the problems by the characteristics of each governorate in order to find appropriate solutions to the problems. The committees are to work on seven different sectors and report based on solving the problems of these sectors. The sectors include trade, real estate, agriculture, industry, health, transportation, tourism, and education.
The representative of KRSO showed the readiness of KRSO for cooperating in term of data and information and necessary statistical work in this field. It was decided that a representative from KRSO to take part in the sub- committees of the governorates to help them in all aspects until the reports of the governorates are prepared.