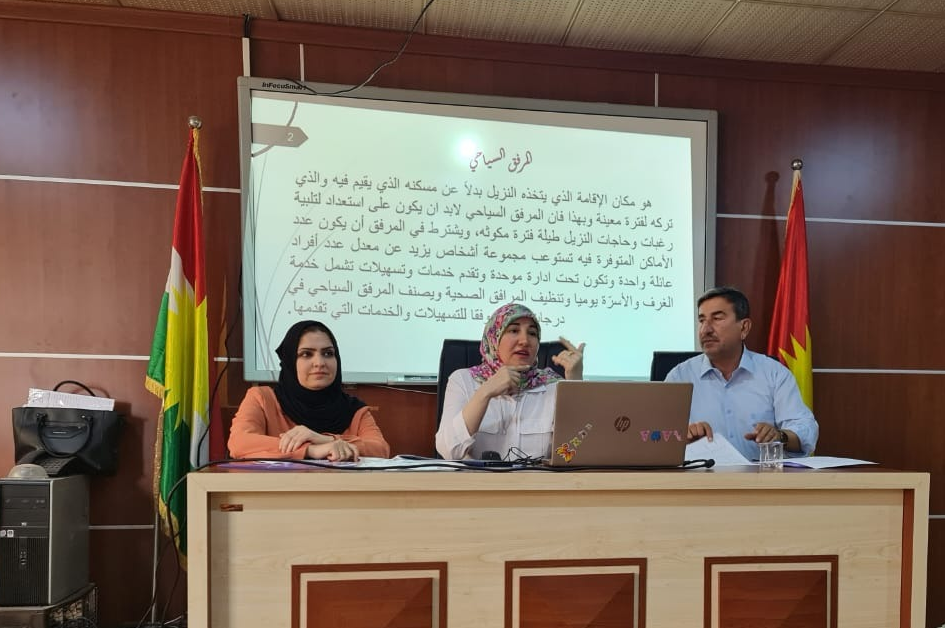 To train the field enumerators on how to fill out the questionnaire of tourism establishments, a three-day training course was held in Dohuk Statistics Directorate.
Under supervision of the head of KRSO and in cooperation with CSO, the training course for tourism establishments survey in 2022 was held in Duhok governorate/ Dohuk Statistics Directorate office on 23-25/5/2022.
The technical team from CSO, the survey supervisor from KRSO, representative from Duhok tourism directorate, local supervisor, field enumerators and data entry clerks from statistics directorates of KR governorates participated in the course. During the course, the data entry clerks were trained on the mechanism of data entry program as well and in the last day of the course, a pilot survey was done to test the questionnaire as an essential step toward the survey that is planned to be carried out in the middle of June 2022 all in Iraq and Kurdistan region.