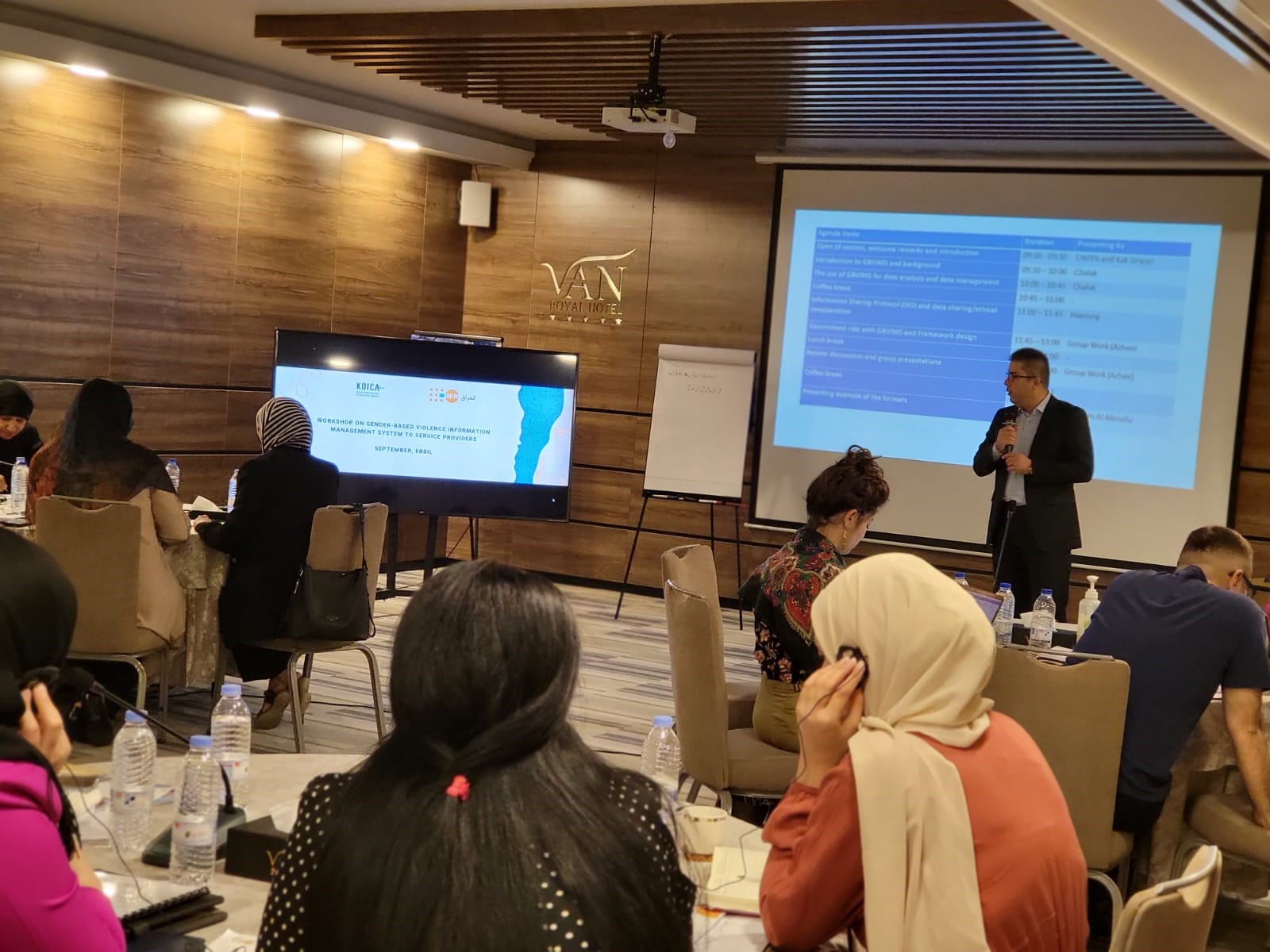 to establish a Social and Gender-Based Violence Information Management System, a workshop was held on 13/9/2022 in Van Royal hotel in Erbil.
the workshop that lasted for one day was organized by the United Nations Population Fund (UNFPA) and supervised by the head of the education, health and social statistics department from Kurdistan region statistics office (KRSO) on behalf of the president of the KRSO. The participants of the workshop were representative from relevant institutions in the federal Iraq government (Council of Ministers, Supreme Court, Ministry of Interior, Ministry of Health, Ministry of Labor and Social Affairs and the team from the Central Statistical organization of Iraq). And Iraqi Parliament Representatives from Kurdistan region (KRI) also participated in the workshop from Ministry of Interior, General Directorate of Violence Against Household and Women, Ministry of Health, Ministry of Labor and Social Affairs and the Ministry of Migration and Refugees- Director of camps administration, and representatives from UN agencies.
UNFPA has been working to develop a unified system in Iraq in general and Kurdistan region in particular since 2014. The purpose of establishing this system is to organize and collect information from the relevant ministries in order to connect these ministries to CSO and KRSO where thy could have full access to data and information. Decisions were made for more and continues works and talks between relevant parties from Iraq and Kurdistan region in future to implement and operate this system that is an important stage towards providing Social and Gender-based information and making strategic planning based on this information.