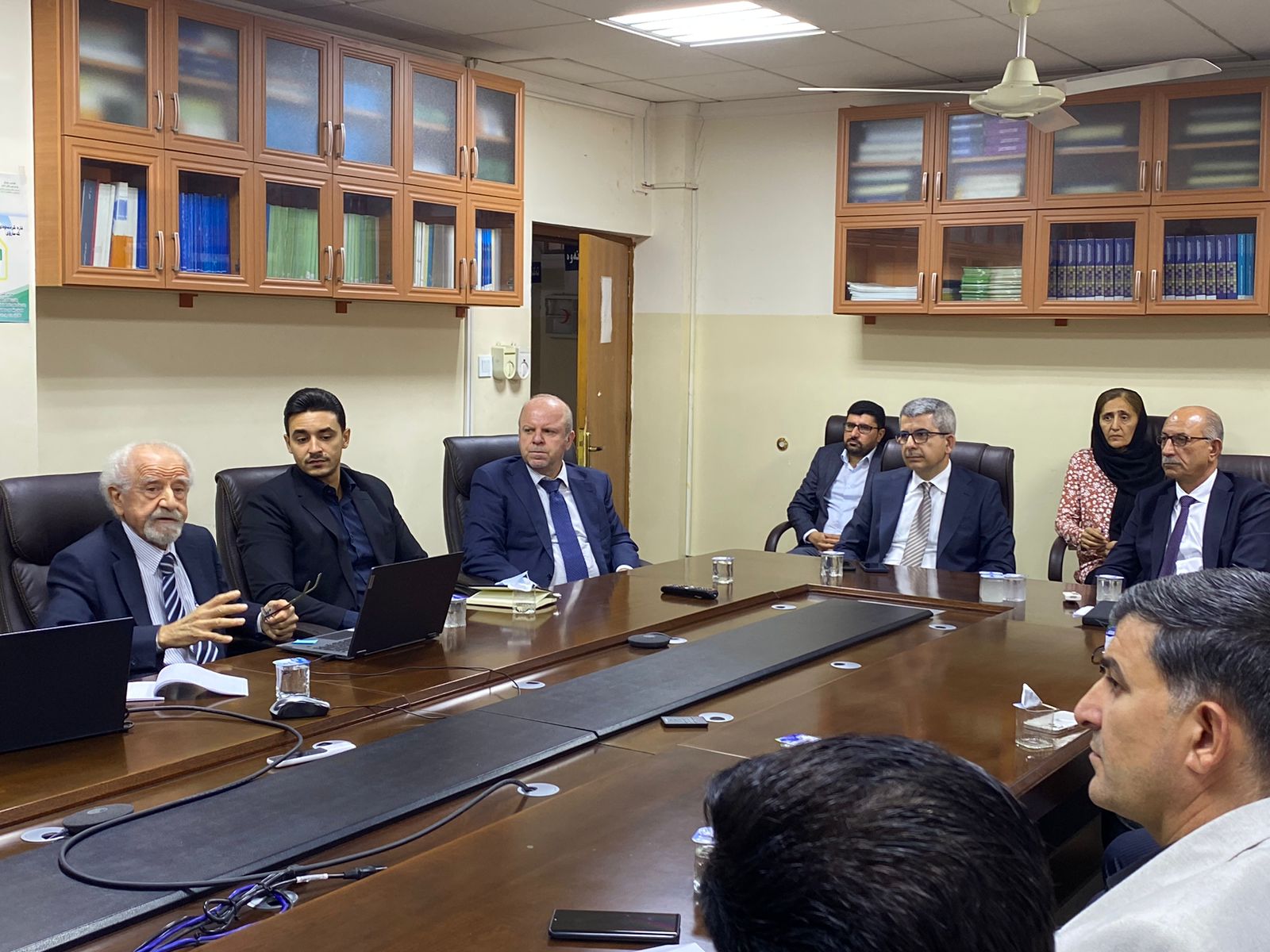 Under the supervision of the President of the Kurdistan Region Statistics Office, the high committee held the meeting on the Survey of Micro, Small and Medium industrial establishments for the Private Sector (MSME) with participation of the statistics directors of governorates and administrations in the Kurdistan region, the technical team from KRSO, and the coordinator of the UNDP Organization in the Ministry of Planning and International Team company. the meeting was held in KRSO on 10/10/2022.
During the 3 hours of the meeting, president of KRSO talked about the importance of the survey, then the international team presented the results of the survey to the participants. It was agreed that the results of the survey to be released as soon as possible after been discussed in details by the participants.
The MSME survey is one of the important economic surveys that has been carried out by KRSO in coordination with UNDP and financial support from USAID. the most important indicators included the environment of institutions, funding, employment and human resources, the participation rate of women entrepreneurs, exports and imports, the impact of Covid-19 on MSME...etc.).at the end, recommendations were given based on the results for taking measures in this field and developing economic sector in Kurdistan region.