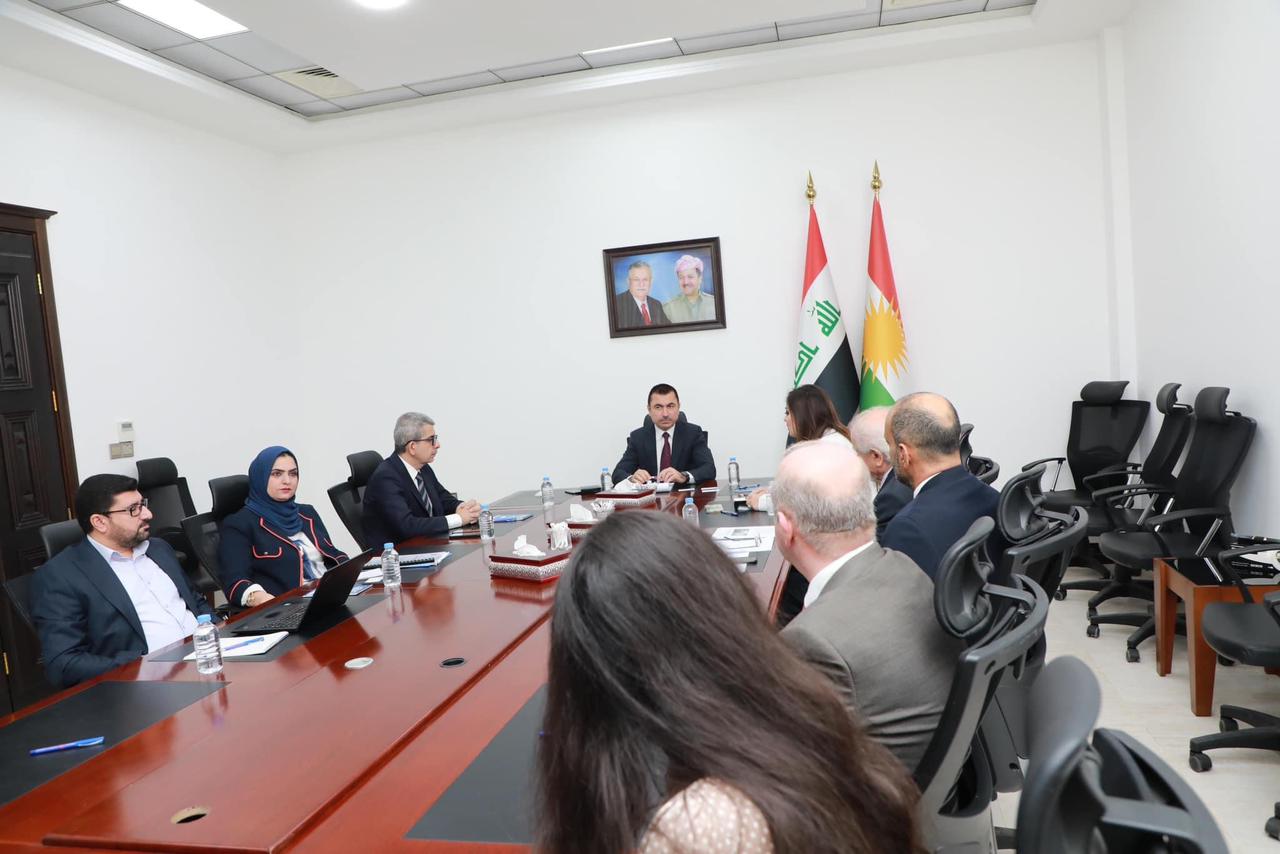 All surveys give us more clarity to identify the weak points and strong points stated Dr. Dara Rashid, the minister of planning of KRG in a meeting with representatives from UNDP, Team International, participation of the president of KRSO and surveys' coordinators from KRSO.
The meeting discussed the latest results of the survey of micro, small and medium enterprises (MSMEs), which was conducted by KRSO in cooperation with UNDP and financial support from USAID. "The survey provided statistics and data on the number of formal and informal Micro, Small and Medium-sized enterprises, workers, the obstacles and problems face the enterprises and participation rate of women and women entrepreneurs.
Dr. Dara Rashid pointed out the importance of conducting the survey, which is one of the strategic plans of the ministry in order to give appropriate mechanisms to create more job opportunities for universities and colleges graduates and promote skills of the labor force in the private sector through eliminating routines and reforming the registration of informal enterprises to give a greater role for the private sector alongside the public sector in the Kurdistan Region.
Also, the Minister of Planning said that we want to facilitate marketing for domestic products to protect the rights of workers in the private sector as it is in the public sector especially social security and pensions. The meeting also referred to the recommendations to be taken into consideration by relevant parties and taking benefits from the results of the survey for the purpose of developing economic sectors.
It is worth mentioning that this survey is one of the most important economic surveys, where the preparation work was done in middle of 2021 under the supervision of the president of the Kurdistan Region Statistics office. The field work was conducted in March 2022 in the form of direct interviews with owner of enterprises through the statistics directorates in governorates and administrations. The results are expected to be published soon at a special conference in the presence of relevant parties and representatives of organizations.