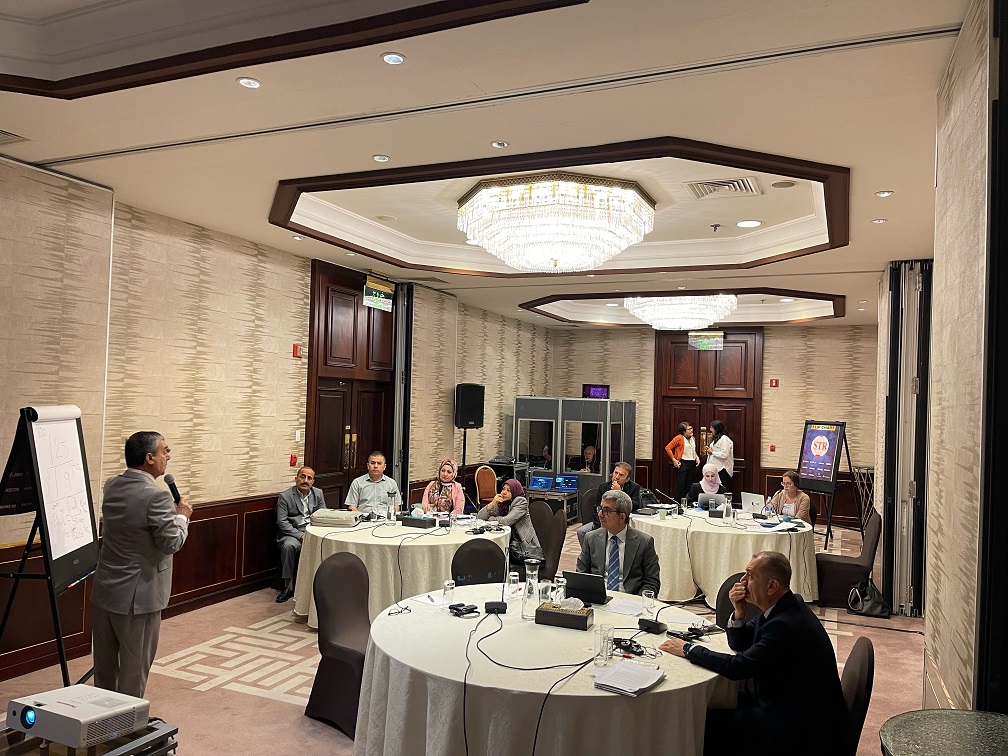 Validating the multidimensional poverty index (MPI) report, a three-day workshop was held in Amman, Jordan between 6-8/9/2022.
Heading the delegation of the Kurdistan region statistics office, president of KRSO participated in the workshop on the validation of the first multidimensional poverty index (MPI) report for 2018 that was prepared in collaboration with the CSO, UNICEF and the university of Oxford (OPHI). Multidimensional poverty is used as a tool to measure poverty in the household in three dimensions beside the monetary poverty that is still being used to determine the poverty rate and the poverty line.
The multidimensional poverty index 2010 was developed by two international scientists, Alkire -Foster as an international index to measure poverty in households in three dimensions:
Education
Health
Housing
Each dimension is composed of several indicators that after being measured, multidimensional poverty index can be quantified. These three dimensions are identified as the main dimensions affect the livelihood of people and the poor value of any of these dimensions would increase multidimensional poverty index.
After the workshop and validating the draft of the report, a joint team of the university of Oxford and UNICEF will work to finalize the report, which consists of two main parts- a part for Iraq in general and a specific part for Kurdistan region. This report is planned to be released by November 2022. It is planned to update this index for 2023, based on the data of the Iraqi Household Socio-Economic Survey (IHSESIII) or the same survey (Multi-Indicator Cluster Survey). The survey is due to be conducted next year in order to identify and compare dimensions changes in five years interval.