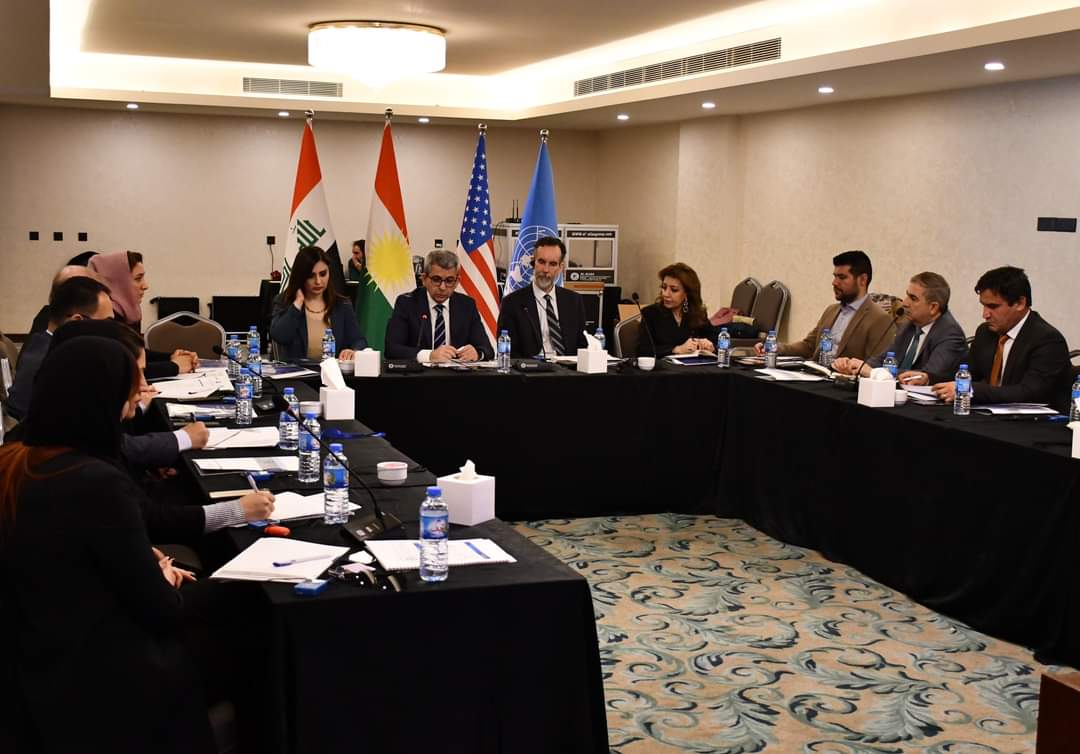 By the request of the minister of planning, president of KRSO Co- Chaired the first meeting of the Steering Committee of Funding Facility for Economic Reform (FFER) with the deputy Resident representative of the United Nations Development program in Iraq (UNDP) Mr. Illiman Jagne and Mr. Nick Higgins, Senior adviser for development at the US Agency for International Development ( USAID), and participation of representatives from the ministries of planning, agriculture and water resources, labor and social affairs and boards of tourism, investment and environment.
In the meeting, the details of the work plan for the years 2017-2022 were discussed, which was worked upon by KRG in cooperation with UNDP and USAID.
The participants indicated that despite having many crises in the past years, part of the plan was executed and looking forward to implement the proposed plan for the years 2023-2024.
At the end of the meeting that lasted about two hours, president of KRSO suggested that the Steering Committee to meet at least twice a year in order to follow up the implemented activities to strengthen coordination between the members of the Steering Committee in order to carry out the activities smoothly.