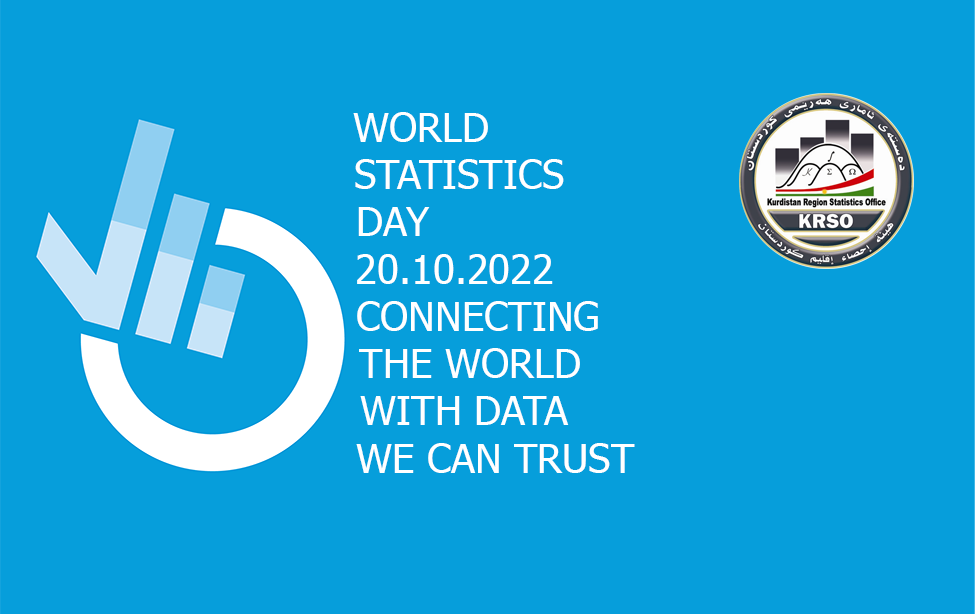 World Statistics Day is annually celebrated on 20 October. This Day celebrates achievements in official statistics.
Statistics is of great importance. it collects, analysis and produces big number of numerical data. This area of ​​mathematics allows scientists to make new Breakthrough. It helps industries create safer products. Statistics help pharmacists develop the pharmaceutical sector. Meteorologists rely on statistics when making weather forecasts. Investors make better financial decisions because of the statistics.
On this important day, the Kurdistan Regional Statistics Office find it necessary to present number of statistics. Happy World Statistics Day to statistics family in Iraq and Kurdistan region.